Dear All,
On Friday, 16 April 2010, PHRA was given a copy of a Demolition Order served to FiveStar Development (FDSB) by Jabatan Tanah. A copy of the order is attached and it basically says that our guard house need to be vacated for demolition work within 14 days.
This resulted from a meeting called by the Public Complain Bureau (under Prime Minister Department) on the 14th April, of which PHRA was summoned to attend within 24 hours notice. The PCB was acting on a complaint by a fellow resident from our very own Taman over the last year or so.
Since residents and the PHRA cannot and must not assume legal liability resulting from the hazardous location of our guard house we have to abide by decisions of the authorities. Nevertheless the PHRA is totally against the immediate demolition of our guard house because it will adversely affect resident security. As such, the PHRA will be appealing against this order before an alternative can be recommended and approved.
By virtue of Selangor State regulations, the PHRA will be responsible for applying for TOL at any alternative site.
Kindly refer to the attached documents for reference. The PHRA will keep the resident posted on the latest development and always remain transparent.
---
The meeting is taken place on 14 Apr 2010 at PCB office in Shah Alam. Invitiation letter is attached for your reference.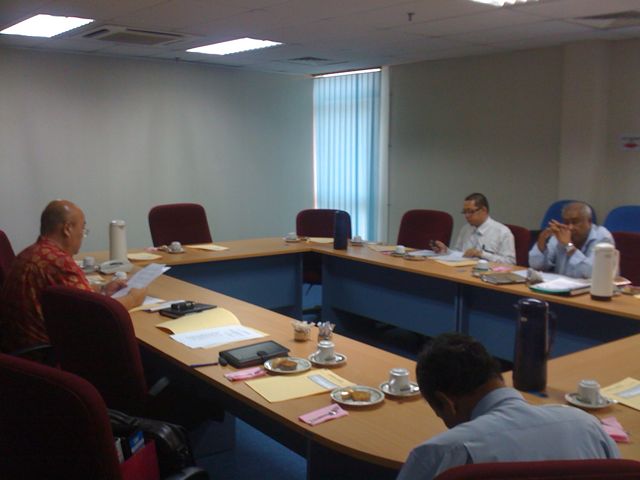 Before meeting start: Mr. Cheah (leftmost) from PHRA and the Complainant (rightmost)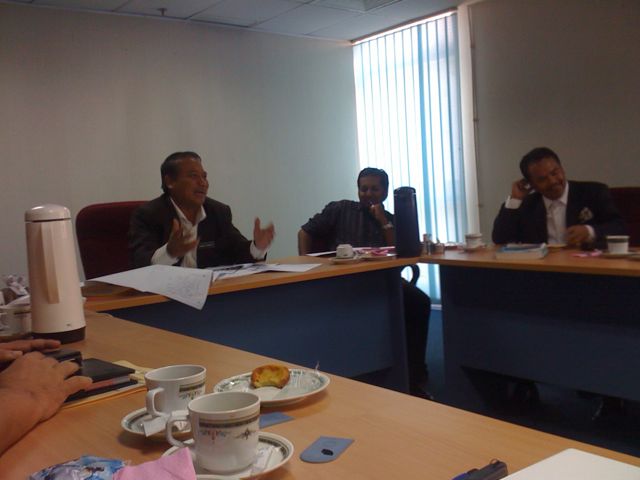 After meeting: From left, Public Complain Bureau (PCB) Pengarah En. Ahmad Samuri, PCB assistant Mr. Saravanan (who summoned PHRA within 24 hours notice), and Land Office En. Yahya.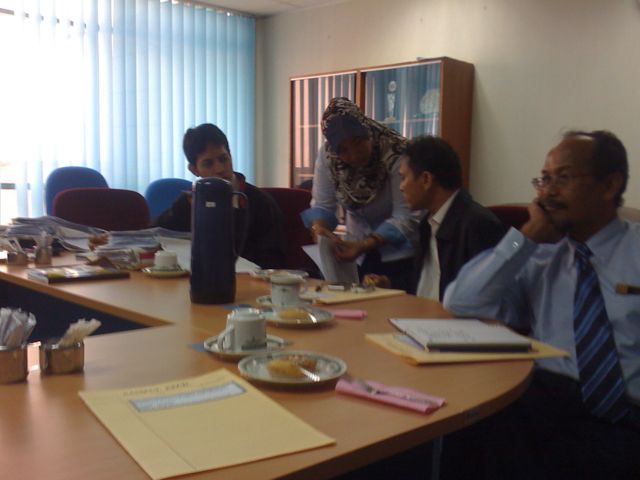 Team from MPSJ consist of many departments.
The minutes of the meeting from 10 Nov 2009 as well as the agenda of meeting on 14 Apr 2010 are attached below. As of now the minute for 14 Apr 2010 not yet available.
---
On 16 Apr 2010, the Land Office took the decision to issue a Demolition Order.