UPDATED: 29 March 2010
The PHRA 4th AGM had been successfully carried out. New Committee Members line up is below:
| No. | Position | Name |
| --- | --- | --- |
| 1. | Chairman | N. Ramesh |
| 2. | Vice Chairman | Yeak Nai Siew |
| 3. | Secretary | Apryl Loo |
| 4. | Asst. Secretary | Cheah Keat Swee |
| 5. | Treasurer | Lim Hok Ming |
| 6. | Committee Member | Adam Yee |
| 7. | Committee Member | Lawrence |
| 8. | Committee Member | Narvin |
| 9. | Committee Member | Vincent |
| 10. | Committee Member | Peter |
| 11. | Committee Member | Neveille Ng |
| 12. | Committee Member | CM Ho |
| 13. | Committee Member | JK |
| 14. | Committee Member | Wan |
| 15. | Committee Member | Kaywei |
| 16. | Committee Member | Edmund Tan |
| 17. | Committee Member | Ancelyn Chai |
| 18. | Committee Member | Brain Chai |
| 19. | Committee Member | Angela Tan |
All committee members are volunteering themselves. That's a great improvement! The first meeting is currently scheduled on 9 Apr 2010. Announcement to be sent out.
The turn out was not that satisfactory. It is partly due to Ching Ming and many members had to travel outstation. However we did meet the quorum to run AGM. All attendants signed up and obtain a ballot paper for voting.
All resolutions had been passed unanimously.
Both our invited guests came around 11:45pm while we still do the election.
Mr. Steven Chin introduced himself as our local council in charge of Puchong Hartamas area. He promised to take up all issue we brought up to him.
Mr. Chang Kim Loong explained there is currently no laws on Gated and Guarded Community. This GnG thing is a marketing tactic by housing developer to attract house buyers because of rising crime around populated area such as Selangor. Many developers usually abodon the management of GnG after some years.
For Puchong Hartamas, while we don't have any existing laws to protect us, we need to take up the job which is running this Residents Association to manage the security services.
Furthermore, our current GnG standard is endorsed by Selangor Government. The Federal Government has yet to come out any general law on GnG.
The Federal Government need to make a lot of changes to existing laws in order to come out GnG law. This may take a few years. Meanwhile we are one of the existing samples that our government can study.
Mr. Chang also gave us some reading material and printout to read. There are actually many things around GnG!
We have video tape the entire session. The video will be available online soon.
Meanwhile have a look for some photos.
Caption: Early crowd. About 60 turn out at the end.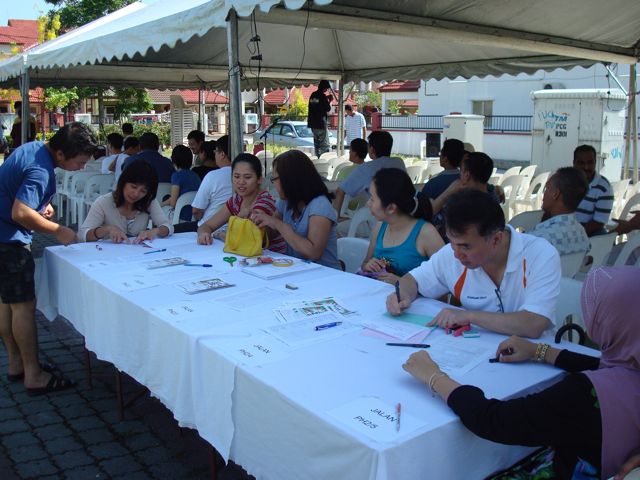 Caption: Every members required to register at booth and collect the ballot paper.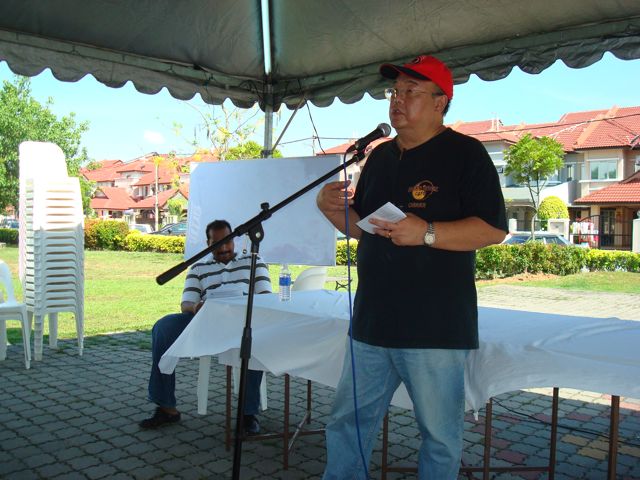 Caption: Our MC is Mr. Cheah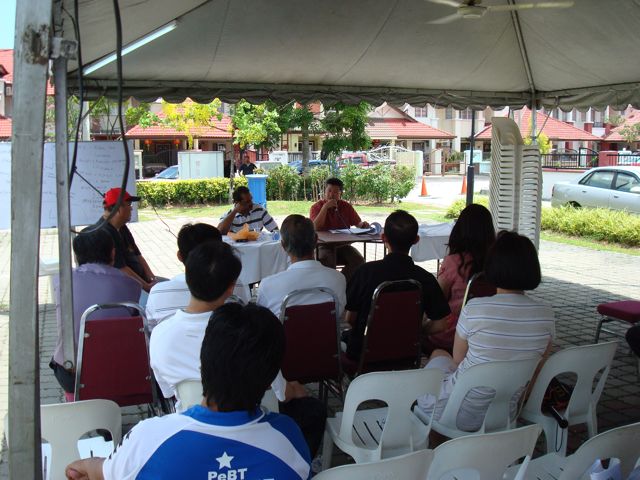 Caption: Mr. Chang addressing the crown on Gated and Guarded Community.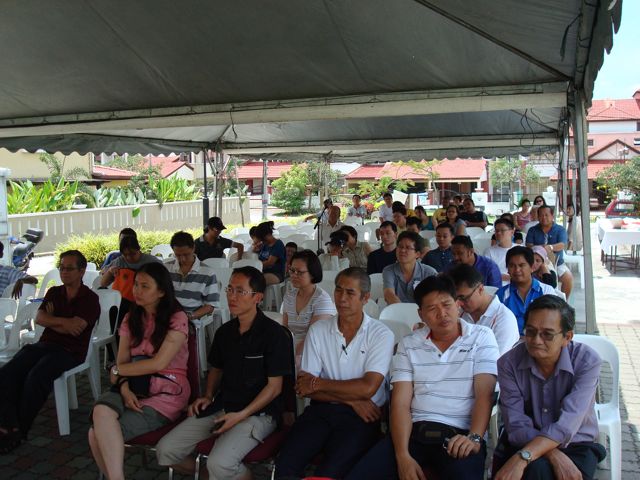 Caption: Mr. Stephen Chin and his team (three persons from the right)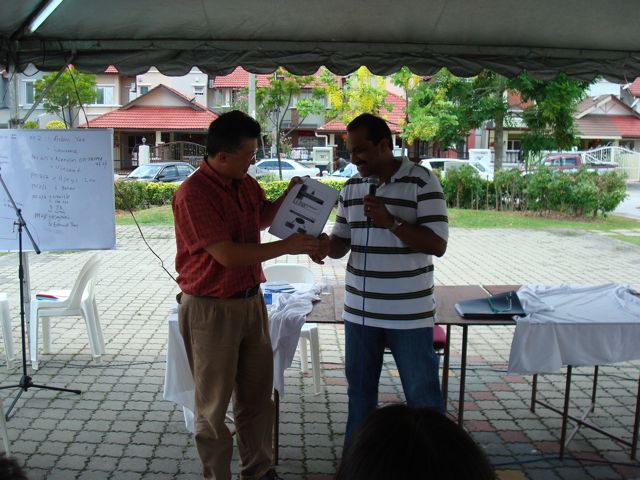 Caption: Guideline or garis panduan on GnG that we need to study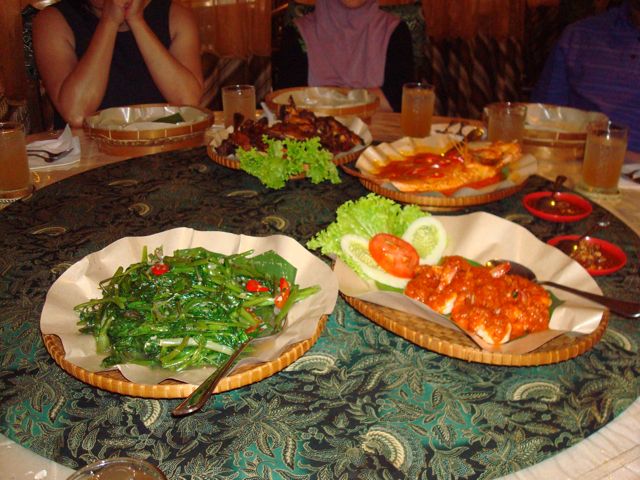 Caption: Lunch with VIPs and newly elected committee members at Anggerik Kuring.
---
UPDATED: 13 March 2010
Please see the AGM Agenda below. The printout will be dropped to your mailbox soon.
Our PHRA 4th AGM is set on Sunday, 28th March 2010, at 10am in the playground. We circulated the notice to houses inside Taman Puchong Hartamas only. For members staying outside, we hope you will get the notice from this post and the e-group.
We will announce the AGM Agenda on the web site and e-group only. So stay tune for more info.
Download AGM Notice (contain unaudited PHRA Financial Statement 2009).
Download Audited PHRA Financial Statement 2009 (by Treasurer).
---
The AGM Agenda
Dear fellow residents,
Please be reminded that our 4th PHRA AGM is on Sunday, 28th March 2010, 10:00 AM, at the playground. Do come at 9:00 AM to register yourself and we will start at 10:00 AM sharp. We must finish our election by 11:30 AM for the briefing and Q&A with the National House Buyers Association.
The complete agenda is as follows:
09:00 Residents registration
10:00 Opening Address by N. Ramesh
10:10 Election for 2010 PHRA Committees
Chairman
Vice Chairman
Secretary
Asst. Secretary
Treasurer
Committee Members (at least 5 positions)
Auditor (2)
11:10 Welcoming new 2010 PHRA Committees
Voting on resolutions
11:30 Welcoming the VIPs and Guests
Mr. Chang Kim Loong (AMN)
Hon. Sec. General of National House Buyers Association
MPSJ Councilor
Mr. Steven Chin
MPSJ Councilor for Puchong Hartamas
Chairman and Secretary of invited RAs
11:45 Speech by Steven Chin
11:55 Speech by Mr. Chang Kim Loong
Topic 1: Gated and Guarded Community Current and Future Anticipated Guidelines
Topic 2: Hallmarks of A Resident Association Leadership
Q & A
12:30 Closing Speech by N. Ramesh
Resolutions
The Committee has identified some resolutions requiring the attention of the PHRA members. They are:
Resolution 1: Correct typo in existing PHRA Constitution at Fasal 7(8)
A typo at Fasal 7(8) has a reference to point 8(1) and 8(2). The correct one should be 7(1) and 7(2). This error is confirmed by cross comparison with the template provided by Registrar of Society, which is the sample used when applying for our association. You can download the Constitution freely online at http://puchonghartamas.com/.
Resolution 2: The RM50 monthly Security Fees should include amounts for other PH related expenditure
While the Supplement Agreement mentions the use of RM50 is for Security Fees, it does not specifically say the excess to be used for Sinking Fund. For the time being RM50 is sufficient to cover existing Security Fees with some surplus. There is a need to authorize other PH related expenditure apart from Security Fees from surpluses. Hence, there is no need for additional fees to be collected from residents for the time being.
Resolution 3: Change of bank signatory authorization limit for paying Security Services Fees and to ratify payments that was made on Nov '09, Dec '09, Jan '10, and Feb '10
The current authorized limit of RM500 is obviously insufficient.
Resolution 4: Change of authorization limit for other PHRA expenses
The current limit is the same RM500. This is deemed not practical and it is suggested that the limit be increased to RM3,000.
Resolution 5: Second bank account
It has been advised by Registrar of Society to maintain a separate account for PHRA membership contributions only. As such a second bank account needs to be opened for PHRA membership contributions only.
Resolution 6: Appointment of independent licensed audit firm to audit PHRA account
Thank you.
Yeak Nai Siew
Asst. Secretary