The PHRA 2010 AGM is over and done with, we now have a much bigger committee as compare to previous year and hopefully more people means more work can be done for our Taman.
I took the liberty to take some photos and video during this event, and would like to share it here with everyone.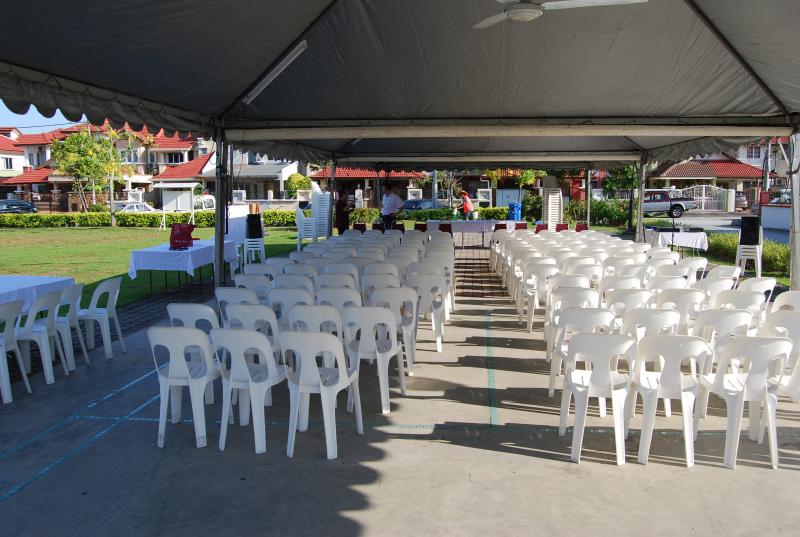 The Tent, Seats and Tables all setup and ready for the event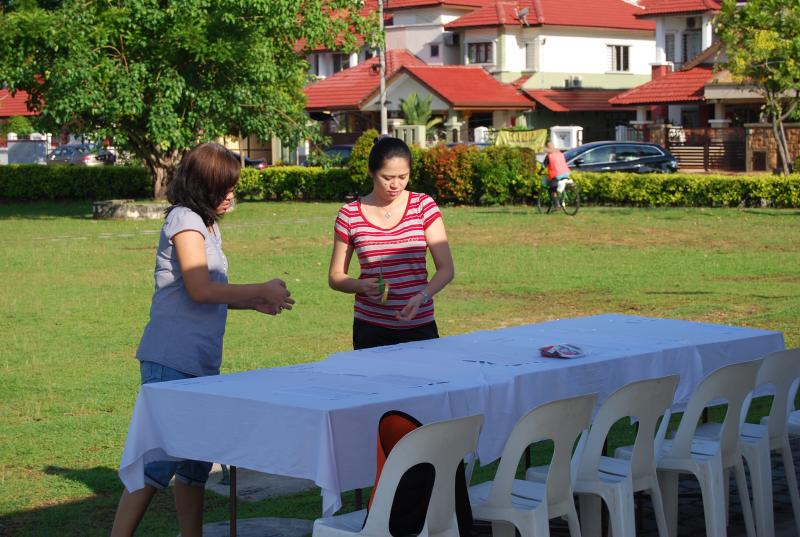 Mrs. Yeak and April busy preparing the member registration counter.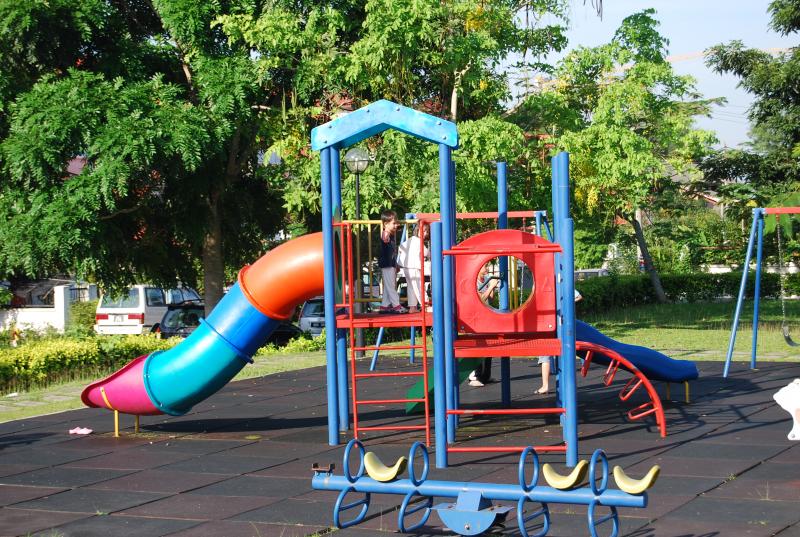 Kids are busy enjoying themselves at the playground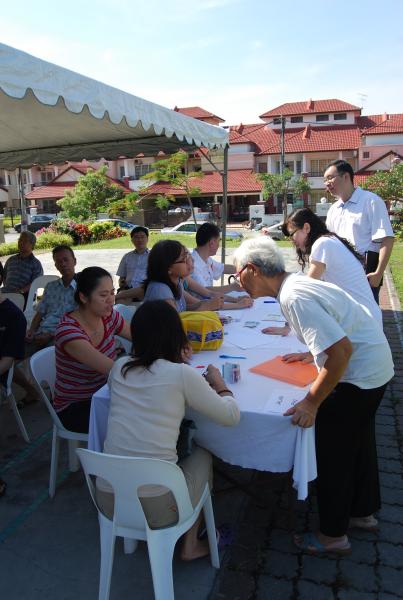 RA members registring and getting their ballot paper.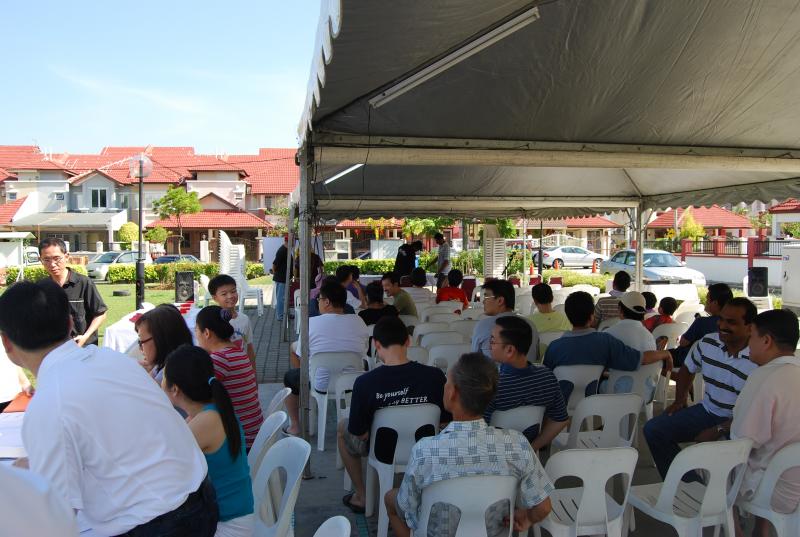 A small crowd is taking shape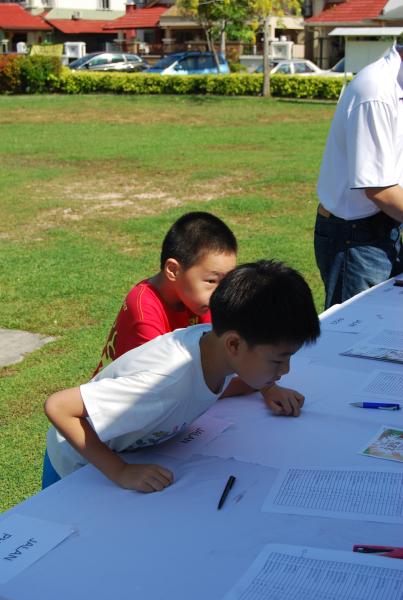 The future of our country lies in the hands of them, so here they are exposed to the process of democracy. Unfortunately still too young to vote in our AGM :-)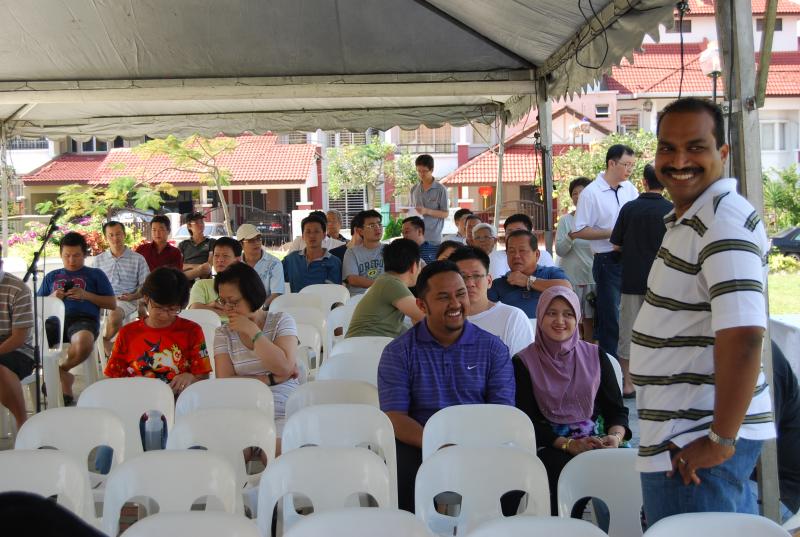 Our vice chairman (now elected as chairman) sharing a light moment with some of our Taman residents.
And for the videos, click on the link below. Sorry for the jerky movement - "non professional like that one lah" :-).
Part 1 : http://www.youtube.com/watch?v=0AM7mihvg28
Part 2 : http://www.youtube.com/watch?v=btKHcklVmiU
Part 3 : http://www.youtube.com/watch?v=GZooK-ISlaY
Part 4 : http://www.youtube.com/watch?v=sFG167p6qjw
Part 5 : http://www.youtube.com/watch?v=EhHH1kwVzNo
Part 6 : http://www.youtube.com/watch?v=xacYfz8qCGY
Part 7 : http://www.youtube.com/watch?v=rq8F0E0Bty0
Part 8 : http://www.youtube.com/watch?v=19kCFsLb8oY
Part 9 : http://www.youtube.com/watch?v=Mi7EI_OWHI8
Part 10 : http://www.youtube.com/watch?v=zaPRI3o5nEI
Part 11 : http://www.youtube.com/watch?v=44pT9S_tQBA
Part 12 : http://www.youtube.com/watch?v=9d2m-FVO18Q
Part 13 : http://www.youtube.com/watch?v=MVPIaRji7C8
Part 14 : http://www.youtube.com/watch?v=Nbkwglzhbb8
Part 15 (Final part) : http://www.youtube.com/watch?v=KjncvbtuaL4
Or you can click the following link to play all the videos in one go
PHRA 2010 AGM : http://www.youtube.com/view_play_list?p=BA7E673E678C4C6A